Featured image above: Fire in an area of forest along the Tapajós river, Brazil in November 2014.
The COVID-19 pandemic is a product of inequality and environmental destruction, and the impacts of the pandemic worldwide have revealed undeniable social inequality and injustice.
Mining, prospecting, logging, agriculture and cattle ranching result in the destruction of nature, the exploitation of wildlife, habitat degradation and human encroachment that are associated with the spread of disease from animals to humans. The possibility of a pandemic resulting from 'wet markets' was issued as early as 2004. Illegal and legal commerce in wildlife for bushmeat, medicinal and cosmetic products, and exotic pets are other potential sources, as well as being cruel and destructive practices. Social inequality leads to a lack of opportunities in education, training and career development. As a result, people in many rural tropical communities often feel excluded and the commerce in wildlife becomes a means of getting by.
To reduce social inequality, avoid further pandemics and counter the global wildlife extinction crisis, commerce in wildlife must be stopped, natural habitats need to be vigorously restored and protected, and marginalised communities must be given resources and opportunities to develop in a sustainable and socially responsible manner.
The COVID-19 pandemic has revealed undeniable social inequality and injustice. We have seen the disproportionate impacts on the black and minority ethnic communities in the UK and the US, and on poor urban communities and indigenous peoples in South America. The lack of economic resilience through debt, high rent, high unemployment, low wages and unfair working conditions have driven the dire economic situation being faced by so many in the current pandemic. The pandemic is not affecting everyone equally, and in countries with diverse levels of development and differences in wealth distribution, such as the U.K., South Africa, the U.S., India, Brazil and Italy, many people are suffering disproportionate economic impacts. However, it is also an opportunity to push for social and environmental change.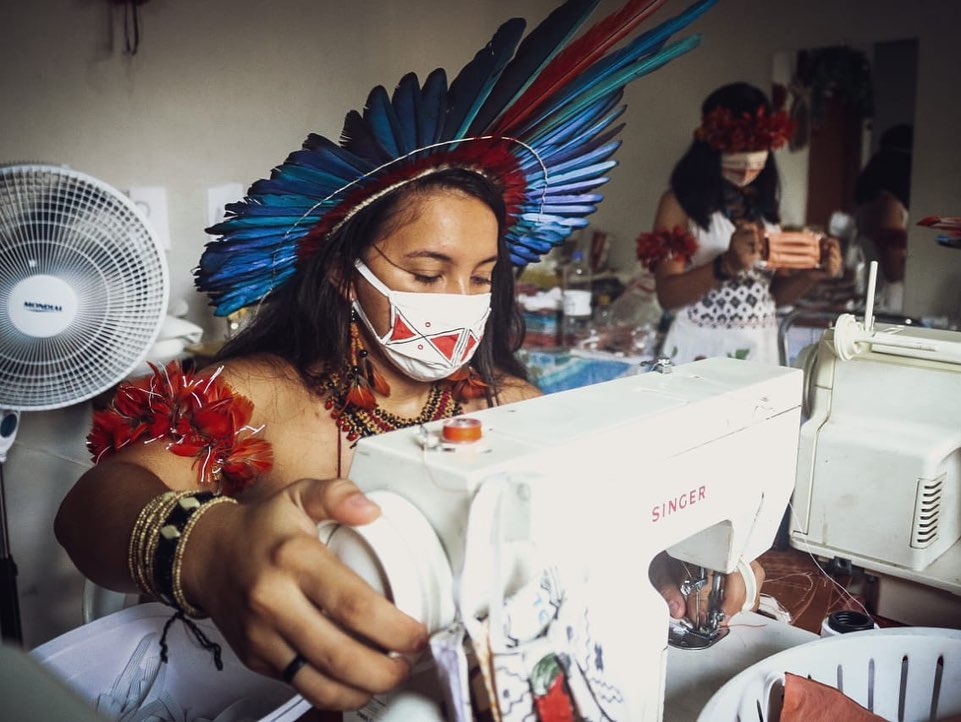 Although there has been assistance during the pandemic from government, communities, NGOs and the private sector, the root causes need to be tackled. Housing and business properties must be made affordable so that low income households and small businesses may better weather economic crises. Debt must be controlled through regulation of banking activities and fair taxation systems. Investment in health, education, training and career development must be targeted at those communities that most need it.
It is absolutely clear that the global economy's greatest assets are people and the natural services provided by our planet. Investing in people means a better prepared, more resilient society. Protecting nature benefits the economy and we urgently need to protect at least 30-50% of the natural world, preferably more. We can easily afford universal health, education, sanitation and decent housing. We need to put people and the planet before profit, reform the global economy and protect natural habitats in order to have a safe, secure and vibrant future for everyone.
Further reading
Protecting half of the planet could directly affect over one billion people